Your financial health is determined by more than your income or budget. Habits, savings, investments, credit - is enough to make your head spin! That is where More Than Money: Empowering and Lifting Kenoshans Through Financial Literacy provides you with solutions.
This series of financial literacy programs will teach you important lessons, introduce you to community resources, and help you develop skills that will impact your future financial success. Partnering with The Urban League of Racine and Kenosha, with support through the FINRA grant program participants will be able to enroll in Money Experience - an engaging digital simulator and have access to free one-on-one financial coaching.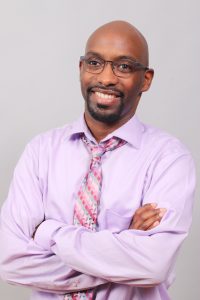 Kenny Harper created Harper Tax & Financial Literacy Group to help the community build a better understanding of finance. His areas of focus include Tax Preparation & Planning, Strategies for rebuilding Credit, Using insurance to build and protect wealth & many other techniques for improving personal finances. Kenny has grown a passion for helping others through his knowledge of Finance, due to his past poor decision-making. Mr. Harper strives to provide opportunities for others that he didn't have, by Becoming YOUR FINANCIAL PARTNER!